She really is. It is just her personality. Everything and everyday is a party. I love her half full outlook, how she loves to laugh, and easily she sees the good side. I wish I was more like this myself.
So when I decided to create a layout using all the new
SRM border stickers
it was pretty easy to decide who I was going to scrapbook. The border stickers are just so happy and fun that it had to be be my littlest girl.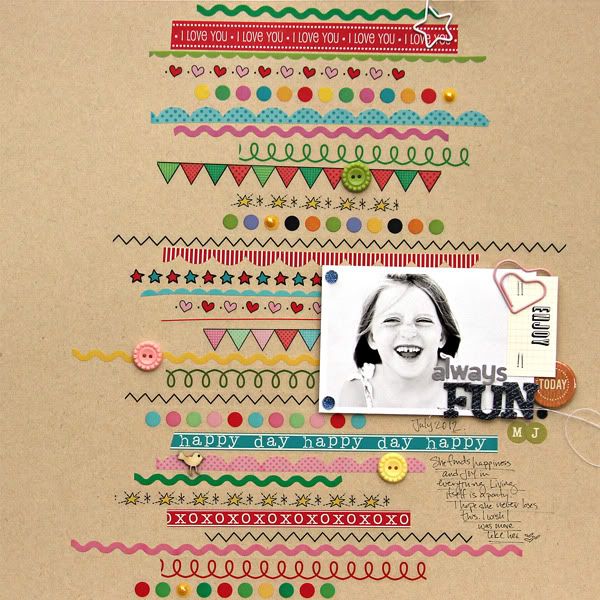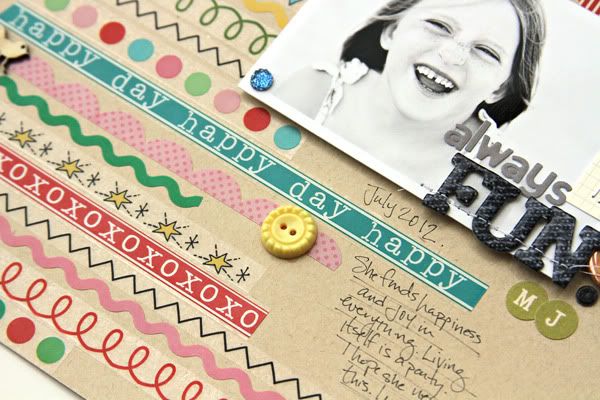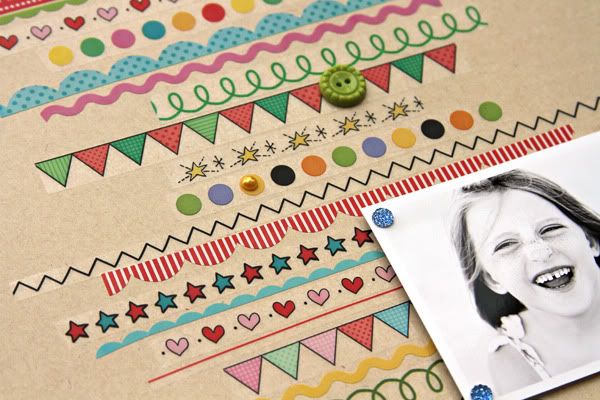 Bright. Happy. Fun. Totally.
And a great way to start a Monday!
Have a great day all! Thanks for stopping by!