Yep,
SRM Stickers
and
the Twinery
have teamed up today for a fun, fun, FUN, blog hop! I have been so looking forward to this!!! I mean seriously, Twine, stickers, scrapbook pages??? What could be more fun! Anyway, if you haven't seen them all, go check out all the projects on the
SRM Stickers blog
. Can we say AMAZING!
Ok, I saw all the incredible colors of the twine and knew I needed to show as many colors as possible. What better way to show off a bunch of different colors, but a rainbow! I debated how to do the rainbow for awhile and here is what I came up with.
I love how these stickers can go right on a photo.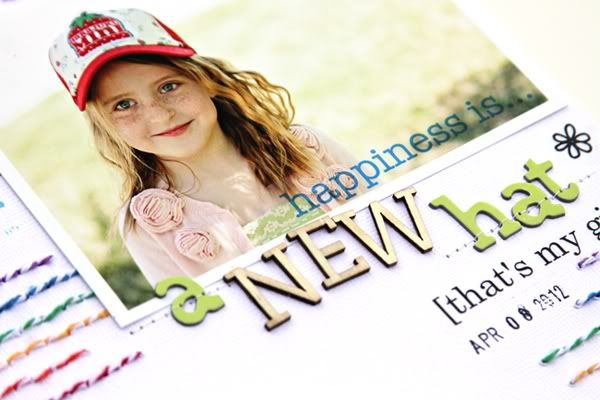 Anyway, this picture was from Easter. This girl was so excited about Easter this year! She gave up candy for Lent, so that was a long 40 days for a 5 year old. And Easter baskets FULL of candy was just what she wanted. In her Easter basket was also this adorably cute baseball hat. She put it right on and wore it for the rest of the day. She is awesome.
IF you would like some prizes, and who doesn't, make sure you head over to the
SRM Stickers blog
and the
Twinery blog
. BOTH are giving away an AMAZING prize pack. Woot woot!
Well, it is Friday, so I guess I will let you go for now. Thanks for stopping by!