My second assignment with
SRM Stickers
was to create an Easter layout. Believe it or not, this was not super easy for me. We really do not do Easter egg hunts and I do not take my camera with me to church on Easter Sunday, so I did not know what picture or pictures to use. Well, then I realized that I did take a bunch of pictures of my youngest the day we bought her new Easter dress. So ta-da! Easter page! Well, an Easter dress page!
I used the SRM Stickers as part of the title and to describe all the things she looks forward to on or around Easter. Of course, her new dress is one of her favorite things.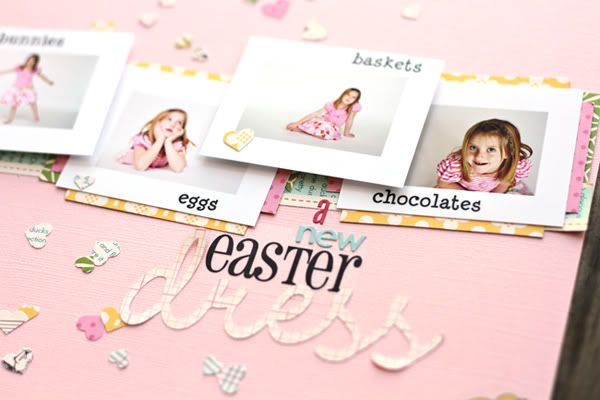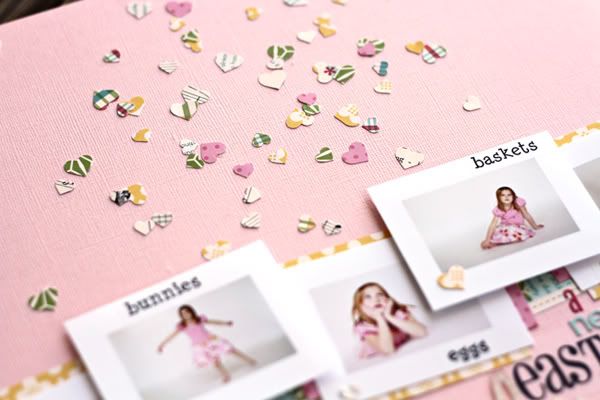 And my favorite Martha Stewart punch gave me all the great heart confetti! Love it!
So do you scrapbook Easter every year? Honestly this is the first page I have ever done having anything to do with Easter. What types of pictures do you have? I'd love to get a new perspective on scrapping this holiday.
Have a great Wednesday! Thanks for stopping by!