I am not much of an event scrapper so to even have another Christmas page is a little silly to me. But I do!! Believe it or not, but these pictures were taken on Christmas day. I had just taken some headshots for my dad while we were waiting for the prime rib to finish, so I called for the girlies. They all had on new Christmas clothes and were so happy from the big day.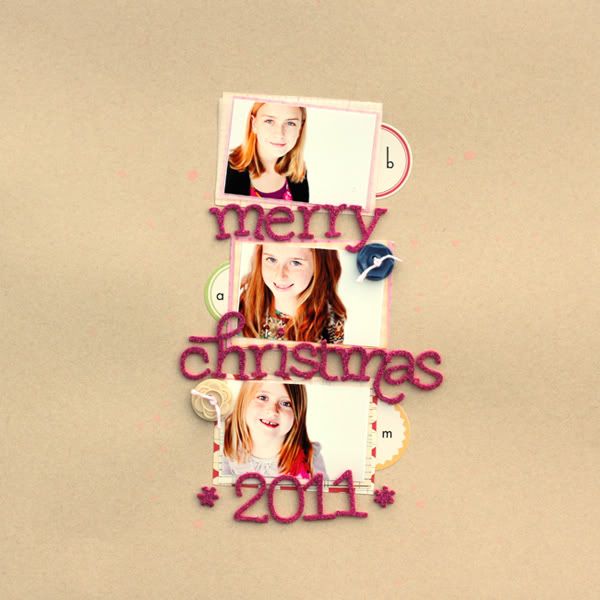 I love the bright glitter Thickers.
I made this page using an
October Afternoon sketch
. It was done as a tag and cards, but a layout is my way to go, so that is how it turned out for me! The patterned papers, mist and buttons were all October Afternoon products as well.
I hope your holidays were merry. Although they were so much fun for us, I am glad they are over and we can get back into our normal routine. I do miss the pretty decor though!