Welcome to the Hambly Design Team Blog Hop!
We'd like to introduce you to the new design team members through a blog hop (and giveaway). Visit all 16 designer's blogs, where you can read a little bit about each member and see a project and/or tip about Hambly products. Leave a comment on each of their blog hop posts, then go to the
Hambly blog
and leave comment. On Dec. 19th 2011 at 12 noon PST we will randomly pick and announce the winners on the
Hambly Blog
.
Angela Gutshall
, PA
Corrie Jones, GA
***You are here right now!!!
Felicitas Klink
, Germany
Iris Babao Uy
, Philippines
Janna Werner
, Germany
Jaz Lee Soo Hui
, Singapore
Jennifer Rzasa
, MA
Karine Cazenave
, France
Kirsty Neale
, UK
Leeann Pearce
, Australia
Leah Farquharson
, FL
Maisa Mendonça
, Brazil
Marie Ramirez
, CA
Mou Saha
, FL
Paige Evans
, CA
Pearl Lui
, NY
Blog hops are fun, don't you think? Well, I made this Christmas project to share today. It's my Christmas card. It is the best one (Christmas card) I have done yet, so it definitely needed to be in the scrapbooks!
A close up (so you can see the Hambly awesomeness...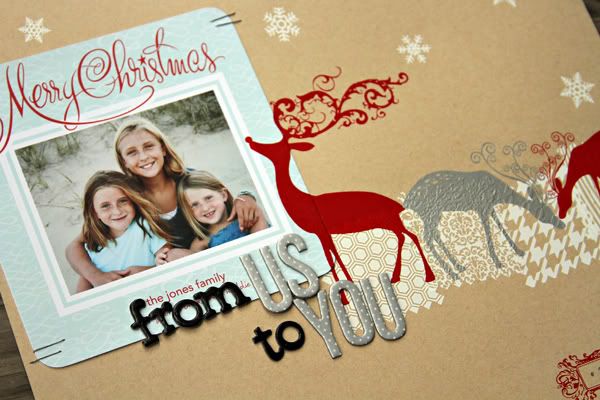 And a little about me...
1. I love coffee.
2. I love the beach.
3. My perfect day would start with sipping coffee on the beach watching the sunrise.
4. My favorite footwear is flip flops. I wear them about 9 months of the year.
5. I like to talk on the phone more than texting, Facebook, or email.
6. I did not tell my mom I started scrapbooking for almost a year because I was afraid she would make fun of me. (She didn't.)
7. I would like a retro pink toaster in my kitchen but it really wouldn't match.
8. I am a horrible house decorator. My house is basically blank.
9. My favorite clothes are jeans and a v-neck t-shirt.
10. My dear hubby truly is my best, best friend.
Well, that's about all. It is time for you to head on over to
Felicitas's blog
!! And make sure you go back to the
Hambly blog
and enter for the prize!!!!