It is that time of the week again! Time for the new
Sketchy Thursdays
sketch! Woo hoo! Now that we are in the home stretch to the holidays, I am sure it will be more difficult to find time to scrapbook, but you know what, it is worth the effort. What better way is there to relax and take time for yourself! And this sketch will definitely help get those scrapbooking juices going!
I love all the elements in this sketch. Now, I struggle with circles. (I don't really know why, but I do.) So I swapped those out with some hearts and thread and stuff. Here is my take.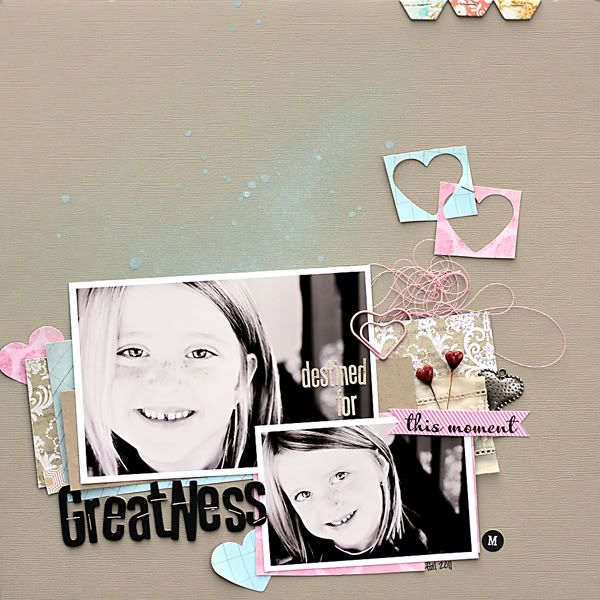 Close up...
I was really excited about the mist on this page. The October Afternoon Sprinklers like to get clogged up and with more then one, I have impatiently "tried" to fix it and have ended up blowing the tube right out of the spritzer part. Not real smart on my part. Well, this one I used was clogged and amazingly, I did get it to work without messing it up! Yay!
Anyway, you all need to head over to
Sketchy Thursdays
and get those pages loaded!!! Have a great time creating!
Gratitude for Today - November 3rd
I am so, so, so grateful for Wednesday night dinners at my church. The ladies that cook are so dedicated and the meals are always delicious. This is a glorious hour with some of my best friends while our kiddos are all in choir. This week, my group helped serve dinner, giving the "chef" the night off to eat with her family. It was exactly what I needed. It is so cool how He gives us exactly what we need, when we need it!