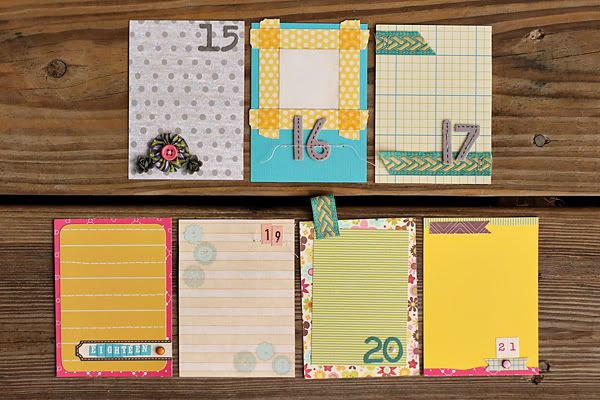 This week's gratitude cards are fun and bright! Probably because of the great news from yesterday and having time off for Thanksgiving, I am wanting to spread some cheer! Or maybe because other than the great news yesterday and the upcoming time off, I have been feeling low, so these cards are my attempt to change my own attitude. Either way, they are fun and happy and it is just what I need.
How are you keeping up with your gratitude this month?
Gratitude for Today - November 16th, 2011

I am grateful for my mom. I know she "has" to put up with me because she is my mom and all, but I really think she would do it anyway. (Wouldn't you???) Anyway, she is an incredible friend and confidant and I love her very much.