I am loving all things retro and vintage. Not only are both of those words just cool, but the images those words create in my head make me happy! So while on a photo expedition with my family one Saturday, when my daughter found this awesome Brownie all I could do is smile. Old cameras are the coolest of the retro/vintage finds!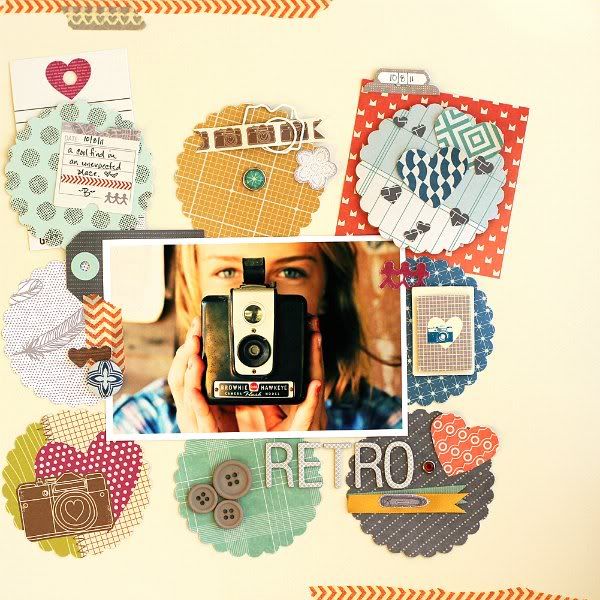 I could decorate my entire studio space with these little gems!
Then to make it even better, was pairing this up with the new
American Crafts
lines! Well, mostly Chap, but a little Amy Tangerine and Garden Cafe. The Chap colors seemed especially perfect for the whole retro feel.
Everything on this page is American Crafts. They have so many great bits and pieces and I just wanted to use them all!