We have a Mystery Trip planned for the girls today. Dear hubby loves having Mystery Trips. The first one we took was MT2K aka Mystery Trip 2000 because it took place in the year 2000. We went to the beach (our first trip) with a bunch of friends. He planned the whole thing and was the only person who knew where we all were going. Very fun. We have gone to Disney World twice. We have gone apple picking, to a chicken farm (a more educational mystery trip) and to the fair. I love it and we always have a great time.
My kids are funny about it though. One LOVES these trips and the whole surprise thing. One loves them, but guesses the WHOLE time where we are going and is really relentless about it. The third one hates surprises and pretty much tries to be as miserable as possible. Sometimes so much that she is miserable for part of the time once she is there. Funny how they can all be so different.
This one tonight has been in the works for MONTHS! And dear hubby is so excited about it that I really don't know how he is containing himself! LOL.
On another note, I wanted to show you a page and a couple of photos. Here is my not so always mellow youngest. She is fun, funny, witty and full of life, but impatient and a little bossy and a little bit into the melt downs still. Will they ever end???
I did this page for the
Scrapbook News and Review
color of the month for August. I did not realize I had as much yellow paper as I did until I made this page!
And then I just want to share these two photos too. They are not the best quality, but WOW, I think the sun reflecting in is so COOL!!! I know, random, but when I downloaded these into my computer I just really felt the need to share!!!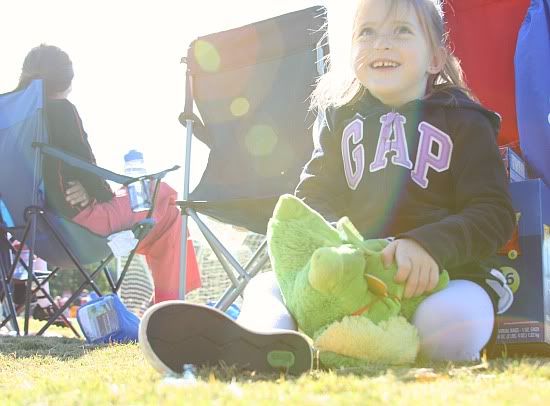 Anyway, I hope you are having a fabulous weekend! I will be back to tell you all about the Mystery Trip and the reactions of the three girlies. Thank goodness there is no school tomorrow!
Bye!